The restaurant and bar business is renowned for its warm hospitality, which includes welcoming and helpful personnel, engaging atmosphere, and delicious food and drinks. Yet like any industry, restaurants and bars are implementing novel innovations to draw in and keep clients while improving the working conditions for personnel such as with the use of restaurant POS systems.
When you're searching for innovative ways to modernize your restaurant or bar and suit client and employee needs, try introducing automated tools!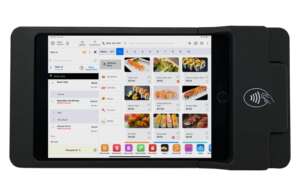 Automatic technologies, like a Point Of Sale (POS) system or restaurant POS systems, give customers a convenient, adaptable experience that is free from human error. While a committed workforce is essential to a restaurant's success, automation not only enhances the efficiency of your team's job but can also triple profits and enhance business efficacy.
Efficiency for both clients and employees
Processes for consumers and front-of-house workers can be greatly streamlined by automated features like order and pay-at-table alternatives. For instance, order-at-table technology in restaurant POS systems enables your customers to place orders whenever they are ready, rather than having to wait for a staff member to become available during your restaurant's busiest times.
In addition to offering guests convenience, it eases the burden on staff members who must process orders quickly. As each order is directly entered into the system by the customer, an option for ordering at the table also guarantees correctness with every order.
A pay-at-table option gives customers who have finished their meals the flexibility and convenience to pay when they are ready to depart. These automated systems offer quick and easy interactions, which attracts more clients and boosts sales.
On-the-Go Ordering
It's critical for restaurants that specialise in take-out orders to employ technology that supports a simplified workflow and caters to a busy clientele. A good example is ordering kiosks, which have recently acquired popularity for quick food and drink orders.
Similar to order-at-table technology, an ordering kiosk or mobile ordering app allows consumers to quickly order and pay for their food, relieving the strain of multitasking places on staff.
More Efficient Reservation Process
Delete your clipboard entries for names and diner totals.
Restaurant teams no longer have to worry about manually coordinating bookings thanks to automation and restaurant reservation systems.
These online reservation tools enable customers to view real-time table availability on your website or mobile app, which is ideal for optimizing your busiest hours. An online reservation solution does the grunt work by automatically displaying table availability and confirming reservations, saving your personnel from being overworked by tracking reservation times and tables. Moreover, these restaurant POS systems lessen customer annoyance caused by standard wait times.
Management of capacity automatically
An effective tool for regulating restaurant or bar capacity is a restaurant management system.
This automatic technology fosters a smoother workflow by monitoring table availability and preventing overbooking (or underbooking), freeing up your team to concentrate on other tasks.
Restaurant POS systems tools like capacity management are a wonderful approach to help your workers and offer a more wholesome work environment that reduces the risk of burnout. Additionally, smart systems give your consumers a seamless dining experience, offering you the best of both worlds.
Use an inventory tracking system to save money
Imagine having a trustworthy inventory management system that takes care of all the recording and reporting. Automated solutions, like a POS system, can forecast how long your supply will last in addition to managing your inventory. You won't have to stress about overspending on inventory, squandering food and resources, or spending hours manually entering your supply needs thanks to reliable analytics and reporting!
By incorporating automated restaurant POS systems solutions, your restaurant or bar may be able to reach a wider range of customers and provide both customers and staff with a higher degree of comfort and convenience.