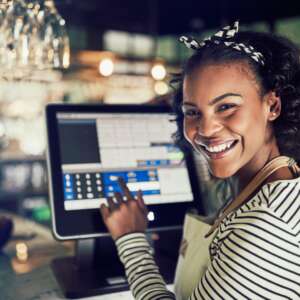 For business owners, the restaurant industry's rapid transformation and constantly changing client needs can be extremely intimidating. They must speed up processes to meet customers' expectations while flawlessly managing all operations. This requirement can be met by a comprehensive point-of-sale (POS) system, which also makes every procedure simpler, quicker, and easier. Here are the top nine advantages of using a restaurant point-of-sale system or Restaurant POS software and how they can significantly boost your company's productivity.
Real-Time Business Reports
Analyzing the performance of the firm requires regularly producing detailed reports. It enables management to keep an eye on sales, credit, stock, inventory, the top-selling items, and other areas to assess profits or losses, assisting them in making decisions for the better. This entire procedure is made simpler, easier, and faster with a complete point-of-sale system. It streamlines paperwork and improves precision.
Installing a restaurant POS software has many benefits, one of which is the ability to store a vast amount of data. Compared to a conventional cash register, these records are digitally recorded and displayed significantly more quickly. Additionally, the software may be used to extract accurate data at any moment from a large inventory that is, most significantly, error-free. As a result, keeping track of everything significant and responsible becomes simple.
Shorten Wait Times
Food is served from several prep sections in restaurants. For drinks, appetizers, main courses, etc., there are many counters. Customers can simultaneously place orders from several locations. Such occurrences are frequent and necessitate appropriate synchronization to prevent waiters from delivering the incorrect orders. It can be challenging to manually bring several servers into a single line, but an up-to-date POS system can make the integration easier. The restaurant POS software facilitates quicker order processing, better table management, and prompt meal delivery. These allow restaurants to serve more customers by improving operational efficiency, decreasing wait times, and improving customer happiness.
Enhance Customer Rapport
POS systems can enhance client relationships by enhancing the shopping experience and elevating customer happiness. The system makes it simple for restaurants to alter their menus, shorten wait times, and provide customers with a variety of accurate payment methods, including cash, cards, checks, and accounts. This enables them to provide quicker and better service, which raises client satisfaction.
Programs for Discounts and Loyalty
Discount plans and loyalty programmes are tried-and-true ways to enhance clients, sales, and repeat business—all of which are crucial building blocks for business expansion. Restaurants need a POS programme to efficiently implement their objectives. The restaurant POS software can be used to keep track of and redeem loyalty points, save customer information, and apply discounts on invoices. Additionally, it keeps everything uniform at all stores.
Easy Inventory Tracking
In order to expand and turn a profit in your restaurant business, managing food expenses is crucial. A restaurant POS software enables more accurate inventory tracking, including tracking of product movements and daily usage patterns. This real-time data improves efficiency to stop product wastage or shrinkage and ensure that there are just the right amount of products stocked. The programme also offers tools for remote monitoring, enabling users to control and keep an eye on the inventory of outlets located far away.
Automated Evaluation
The creation of reports can be automated using the new point-of-sale software. It can generate precise information on how deployed marketing strategies (such as loyalty programs, incentives, discounts, and other promotions) affect consumer behavior. This aids the company in developing efficient long-term plans that will strengthen ties with current clients and attract new ones.
Error prevention
The repeat visitors are the satisfied customers. They frequently tell their friends to try your restaurant. Therefore, you need satisfied clients whose orders are created and delivered precisely if you want your firm to succeed. Misinterpretation of handwritten orders frequently causes miscommunication between waiters and bartenders or kitchen personnel, which results in food waste and slowed service. Restaurants with integrated POS systems have better communication and fewer mistakes made by people.